Virginia Jail Inmate Search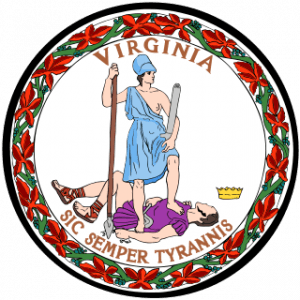 Search  Jail Inmate Reports on each Jail Inmate throughout Virginia. Immediate availability of detailed information regarding each jail inmate in Virginia
Virginia Jail inmate license records in addition to other vital records.

How do you find out why someone is in Jail or Prison?
You can contact the Clerk of the Court to get the transcripts of the case and the sentencing where they were adjudicated or USE SEARCH FORM below

Virginia | Prisons Inmate List

Inmate Name, Age
Address
Prison
Photo
Curtis Bengele >>>More Information
Staunton, VA
Middle River Regional Jail Va

Cory Jones >>>More Information
Orange, VA
Central Virginia Regional Jail

Clifford Ward >>>More Information
Arlington, VA
Arlington County Va Detention Center

Chadwick Pedro >>>More Information
Lynchburg, VA
Blue Ridge Regional Jail Authority Lynchburg Va Adult Detention Facility

Cordero Bright >>>More Information
Farmville, VA
Farmville Detention Center Ice

Christopher Knotts >>>More Information
Harrisonburg, VA
Rockinghamharrisonburg Regional Jail Va

Christopher J Harvey, 29 >>>More Information
Hopewell, VA
Federal Correctional Institution Fci Petersburg
release date:February 24, 2025
Christopher Renick,
dob:September 9, 1994 >>>More Information
Virginia Beach, VA
Virginia Beach Correctional Center

Cornelius Green,
dob:September 29, 1974 >>>More Information
Virginia Beach, VA
Virginia Beach Correctional Center

Cory James,
dob:February 22, 1971 >>>More Information
Virginia Beach, VA
Virginia Beach Correctional Center

Cristian Reyes,
dob:February 24, 1993 >>>More Information
Fairfax, VA
Fairfax County Va Adult Detention Center

Carl Ruffner >>>More Information
Manassas, VA
Prince William Manassas Regional Adult Detention Center

Carla Shante Maddox >>>More Information
Dublin, VA
New River Valley Regional Jail Wythe Va

Carlos Espana,
dob:January 29, 1990 >>>More Information
Virginia Beach, VA
Virginia Beach Correctional Center

Charles Brown, 37 >>>More Information
Hopewell, VA
Federal Correctional Institution Fci Petersburg
release date:July 26, 2025
Chris Houchins >>>More Information
Staunton, VA
Middle River Regional Jail Va

Christiana Hoeksema >>>More Information
Leesburg, VA
Loudoun County Va Adult Detention Center

Christian Frazer >>>More Information
Danville, VA
Danville Adult Detention Center

Calvin Griffin, 43 >>>More Information
Hopewell, VA
Federal Correctional Institution Fci Petersburg 6594
release date:November 15, 2021
Christopher Johnson,
dob:July 13, 1991 >>>More Information
Virginia Beach, VA
Virginia Beach Correctional Center

Christopher Leon Ormond, 44 >>>More Information
Hopewell, VA
Federal Correctional Institution Fci Petersburg 6594
release date:December 25, 2019
Cody Dean >>>More Information
Staunton, VA
Middle River Regional Jail Va

Cola Beale,
dob:June 12, 1991 >>>More Information
Virginia Beach, VA
Virginia Beach Correctional Center

Courtney Weddle,
dob:July 28, 1990 >>>More Information
Fincastle, VA
Botetourt County Va Jail

Calvin Sanders,
dob:July 15, 1984 >>>More Information
Henrico, VA
Henrico County Regional Jail West

Christopher A Young, 31 >>>More Information
Pennington Gap, VA
United States Penitentiary Usp Lee
release date:September 25, 2025
Carlos Hernandez >>>More Information
Arlington, VA
Arlington County Va Detention Center

Catherine Flint >>>More Information
Hanover, VA
Pamunkey Regional Jail Va

Curtis Connor, 54 >>>More Information
Hopewell, VA
Federal Correctional Institution Fci Petersburg 6594
release date:November 12, 2020
Chad Jarrett >>>More Information
Lynchburg, VA
Blue Ridge Regional Jail Authority Lynchburg Va Adult Detention Facility

Christie Lea Edwards >>>More Information
Dublin, VA
New River Valley Regional Jail Wythe Va

Christopher Carl Brown, 35 >>>More Information
Pennington Gap, VA
United States Penitentiary Usp Lee
release date:March 28, 2027
Christopher Rodney Carter >>>More Information
Dublin, VA
New River Valley Regional Jail Wythe Va

Craig Hughes,
dob:November 30, 1997 >>>More Information
Virginia Beach, VA
Virginia Beach Correctional Center

Curtis Calvin >>>More Information
Farmville, VA
Piedmont Regional Jail

Cameron Barkley,
dob:September 19, 1995 >>>More Information
Virginia Beach, VA
Virginia Beach Correctional Center

Carrie Yates >>>More Information
Farmville, VA
Piedmont Regional Jail

Chris Harper,
dob:March 25, 1982 >>>More Information
Norfolk, VA
Norfolk Jail 6493

Christopher Riedel,
dob:April 25, 1990 >>>More Information
Virginia Beach, VA
Virginia Beach Correctional Center

Christopher Harris,
dob:July 25, 1991 >>>More Information
Charlottesville, VA
Albemarlecharlottesville Regional Jail Va

Colin R Dugger, 24 >>>More Information
Hopewell, VA
Federal Correctional Institution Fci Petersburg 6594
release date:March 7, 2024
Cordell Carter >>>More Information
Madison Heights, VA
Blue Ridge Regional Jail Authority Amherst County Adult Detention Center

Corey Morris >>>More Information
Saluda, VA
Middle Peninsula Regional Security Center

Craig Sparks, 36 >>>More Information
Pennington Gap, VA
United States Penitentiary Usp Lee
release date:February 17, 2024
Carlisle Sampson Pipkin, 34 >>>More Information
Hopewell, VA
Federal Correctional Institution Fci Petersburg
release date:February 23, 2023
Charles Scott Cravens, 48 >>>More Information
Hopewell, VA
Federal Correctional Institution Fci Petersburg 6594
release date:March 14, 2020
Curtis Basnight, 26 >>>More Information
Hopewell, VA
Federal Correctional Institution Fci Petersburg
release date:November 11, 2018
Cameron Joseph Hartsoe >>>More Information
Alberta, VA
Meherrin River Regional Jail Alberta Facility

Carlos Anthony Butler, 39 >>>More Information
Hopewell, VA
Federal Correctional Institution Fci Petersburg
release date:July 1, 2019
Charles Dubois,
dob:October 11, 1963 >>>More Information
Virginia Beach, VA
Virginia Beach Correctional Center

Charles Bell,
dob:September 25, 1987 >>>More Information
Virginia Beach, VA
Virginia Beach Correctional Center

Chet Perdue >>>More Information
Stuart, VA
Patrick County Va Jail

Christopher Ayash >>>More Information
Orange, VA
Central Virginia Regional Jail

Courtney Broadnax >>>More Information
Emporia, VA
Emporia Jail

Curtis Kidd >>>More Information
State Farm, VA
Va Doc Deep Meadow Correctional Center

Calvin Kinard Adams, 37 >>>More Information
Hopewell, VA
Federal Correctional Institution Fci Petersburg

Caroline Broome >>>More Information
Lawrenceville, VA
Lawrenceville Va Police Jail

Charles Caleb Terry >>>More Information
Dublin, VA
New River Valley Regional Jail Wythe Va

Carlos Delapuenta, 60 >>>More Information
Pennington Gap, VA
United States Penitentiary Usp Lee

Charles Waddy,
dob:July 25, 1973 >>>More Information
Virginia Beach, VA
Virginia Beach Correctional Center

Chiquita Scott,
dob:August 7, 1976 >>>More Information
Virginia Beach, VA
Virginia Beach Correctional Center

Christina Finney,
dob:April 2, 1979 >>>More Information
Chesterfield, VA
Va Doc Chesterfield Womens Diversion Center

Clifford Stafford, 40 >>>More Information
Hopewell, VA
Federal Correctional Institution Fci Petersburg
release date:January 20, 2019
Cody Rayburn >>>More Information
Fincastle, VA
Botetourt County Va Jail

Cody Shaw >>>More Information
Abingdon, VA
Abingdon Va Police Jail

Crystal Marie Collins >>>More Information
Dublin, VA
New River Valley Regional Jail Wythe Va

Crystal Gayle Neeley >>>More Information
Dublin, VA
New River Valley Regional Jail Wythe Va

Cedric Washington >>>More Information
North Prince George, VA
Riverside Regional Jail Va

Cetric Felton >>>More Information
Farmville, VA
Farmville Va Police Jail 14076

Chad Emory Jones, 33 >>>More Information
Hopewell, VA
Federal Correctional Institution Fci Petersburg 6594
release date:June 2, 2021
Christopher Harper >>>More Information
Norfolk, VA
Norfolk Jail 6493

Clifford White >>>More Information
State Farm, VA
Va Doc Powhatan Correctional Center

Corey Lee Crumpler, 24 >>>More Information
Hopewell, VA
Federal Correctional Institution Fci Petersburg
release date:April 17, 2020
Carlos Estrada Espana >>>More Information
Manassas, VA
Prince William Manassas Regional Adult Detention Center

Chad Edward Fisher >>>More Information
Dublin, VA
New River Valley Regional Jail Wythe Va

Chante Ezequiel Taylor >>>More Information
Dublin, VA
New River Valley Regional Jail Wythe Va

Charles Dewayne Duncan >>>More Information
Dublin, VA
New River Valley Regional Jail Wythe Va

Charles Lawrence,
dob:July 11, 1972 >>>More Information
Virginia Beach, VA
Virginia Beach Correctional Center

Christopher Rollins, 42 >>>More Information
Hopewell, VA
Federal Correctional Institution Fci Petersburg
release date:April 15, 2024
Curtis Walke,
dob:August 10, 1992 >>>More Information
Virginia Beach, VA
Virginia Beach Correctional Center

Casey Weger,
dob:August 22, 1990 >>>More Information
Virginia Beach, VA
Virginia Beach Correctional Center

Charles Neal >>>More Information
Farmville, VA
Piedmont Regional Jail

Calvin Wynn,
dob:January 31, 1979 >>>More Information
Barhamsville, VA
Henrico County Regional Jail East New Kent County

Carlos D Figueroa, 42 >>>More Information
Hopewell, VA
Federal Correctional Institution Fci Petersburg 6594
release date:May 16, 2020
Clifton L Blue >>>More Information
Warsaw, VA
Northern Neck Regional Jail

Christopher Hines, 38 >>>More Information
Hopewell, VA
Federal Correctional Institution Fci Petersburg
release date:January 2, 2019
Christopher Toney,
dob:June 21, 1985 >>>More Information
Virginia Beach, VA
Virginia Beach Correctional Center

Christopher Fors >>>More Information
Fairfax, VA
Fairfax Va County Police Jail

Chucky Ransom, 44 >>>More Information
Pennington Gap, VA
United States Penitentiary Usp Lee
release date:September 22, 2021
Clinton Lamont Tart >>>More Information
Dublin, VA
New River Valley Regional Jail Wythe Va

Carrie Chienyuen >>>More Information
Leesburg, VA
Loudoun County Va Adult Detention Center

Christopher Dasey,
dob:April 8, 1985 >>>More Information
Virginia Beach, VA
Virginia Beach Correctional Center

Christopher Michael Thompson >>>More Information
Dublin, VA
New River Valley Regional Jail Wythe Va

Christopher Orion Dalton >>>More Information
Dublin, VA
New River Valley Regional Jail Wythe Va

Cindy Cartwright,
dob:January 22, 1968 >>>More Information
Virginia Beach, VA
Virginia Beach Correctional Center

Clayton Wilkins >>>More Information
Farmville, VA
Piedmont Regional Jail

Cortney L Hinton, 31 >>>More Information
Pennington Gap, VA
United States Penitentiary Usp Lee
release date:March 10, 2023
Chadwick Lee Haynes >>>More Information
Dublin, VA
New River Valley Regional Jail Wythe Va

Charles William Picardat >>>More Information
Alberta, VA
Meherrin River Regional Jail Alberta Facility

Charles Shelton, 28 >>>More Information
Pennington Gap, VA
United States Penitentiary Usp Lee
release date:November 2, 2018
Nationwide Criminal Records Search
takes 25-60 seconds
Ryan McCord, Legal Services Coordinator
Address

Virginia Department of Corrections
Administrative Compliance Unit 
P.O. Box 26963 
Richmond, 
VA 
23261
Most Wanted
Rights Responsibilities

Persons incarcerated in state, federal or local correctional facilities are not afforded any rights under
FOIA (§ 2.2-3703 (C))
. The VADOC has policies that govern what records incarcerated offenders may access.
A public record is any writing or recording, regardless of whether it is a paper record, an electronic file, an audio or video recording, or any other format, that is prepared or owned by, or in the possession of a public body or its officers, employees or agents in the transaction of public business. All public records are presumed to be open, and may only be withheld if a specific, statutory exemption applies.