Illinois Jail Inmate Search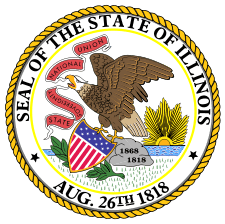 Search for reports of every prisoner in Illinois. Direct access to comprehensive information. Illinois Prison and Jail Information Directory.
Illinois Compiled Statutes (730 ILCS 152/115 (a) and (b)) mandate that the Illinois State Police ("ISP") establish and maintain a statewide Sex Offender Database, accessible on the Internet, identifying persons who have been convicted of certain sex offenses and/or crimes against children and must register as a Sex Offender. Find Inmate Details.
Search Records By Name

How do you search out why someone is in Jail or Prison?
You can contact the Clerk of the Court to get the transcripts of the case and the sentencing where they were adjudicated or USE SEARCH FORM below

Offender information is available to the general public and private organizations (non-state and governmental) by calling the Department of Corrections: 217-558-2200.