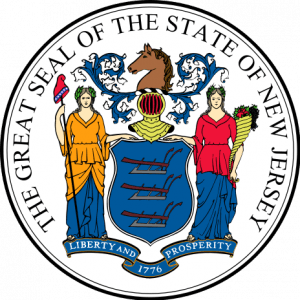 New Jersey Jail Inmate Search
Find Federal Jail Inmate Reports on each Jail Inmate located in New Jersey. Direct access to comprehensive reports about each jail inmate throughout New Jersey
New Jersey Jail inmate license records and several other vital records.

How do you search out why someone is in Jail or Prison?
You can contact the Clerk of the Court to get the transcripts of the case and the sentencing where they were adjudicated or USE SEARCH FORM below

New Jersey Prisons Inmate List

Inmate Name, Age
Address
Prison
Photo
Ariel Nuez, 26 >>>More Information
Trenton, NJ
New Jersey Department Of Corrections Nj Doc

Arlene Medina, 36 >>>More Information
Trenton, NJ
New Jersey Department Of Corrections Nj Doc

Arraffi Boston >>>More Information
Trenton, NJ
New Jersey Department Of Corrections Nj Doc

Aristeo Vazquez Salazar, 27 >>>More Information
Trenton, NJ
New Jersey Department Of Corrections Nj Doc
release date:March 12, 2021
Archibald H Glover, 33 >>>More Information
Trenton, NJ
New Jersey Department Of Corrections Nj Doc

Armando D Penales, 44 >>>More Information
Trenton, NJ
New Jersey Department Of Corrections Nj Doc
release date:April 8, 2021
Arlie Rodriguez, 46 >>>More Information
Trenton, NJ
New Jersey Department Of Corrections Nj Doc
release date:October 20, 2027
Armagh T Caldwell, 40 >>>More Information
Trenton, NJ
New Jersey Department Of Corrections Nj Doc

Armando Sibrian >>>More Information
Kearny, NJ
Hudson County Nj Correctional Facility Ice

Arnaldo Diaz, 28 >>>More Information
Trenton, NJ
New Jersey Department Of Corrections Nj Doc

Arnoldo Teran Ruiz, 37 >>>More Information
Fort Dix, NJ
Federal Correctional Institution Fci Fort Dix
release date:June 29, 2021
Arnulfo Silva Gonzalez, 55 >>>More Information
Newark, NJ
Essex County Nj Sheriffs Jail

Arnold F Daniels, 49 >>>More Information
Trenton, NJ
New Jersey Department Of Corrections Nj Doc

Aracelys Prado >>>More Information
Newark, NJ
Delaney Hall Detention Facility Dhdf Ice Geo

Ariel Guzman, 31 >>>More Information
Trenton, NJ
New Jersey Department Of Corrections Nj Doc

Arlington D Alston, 42 >>>More Information
Trenton, NJ
New Jersey Department Of Corrections Nj Doc

Armster L Morgan, 74 >>>More Information
Cape May, NJ
Cape May Nj County Corrections Center

Archie Torres >>>More Information
Trenton, NJ
New Jersey Department Of Corrections Nj Doc

Argenis Ortiz, 33 >>>More Information
Trenton, NJ
New Jersey Department Of Corrections Nj Doc

Arnaldo Mercado, 37 >>>More Information
Mt. Holly, NJ
Burlington County Nj Detention Center

Armando Martinez, 59 >>>More Information
Mt. Holly, NJ
Burlington County Nj Detention Center

Arnez Johnson, 48 >>>More Information
Newark, NJ
Essex County Nj Sheriffs Jail

Arnold Lankford, 57 >>>More Information
Trenton, NJ
New Jersey Department Of Corrections Nj Doc
release date:August 21, 2024
Arielus Peoples, 49 >>>More Information
Trenton, NJ
New Jersey Department Of Corrections Nj Doc

Armando Castillo, 60 >>>More Information
Trenton, NJ
New Jersey Department Of Corrections Nj Doc
release date:March 26, 2020
Armando Rosales Melendez, 44 >>>More Information
Trenton, NJ
New Jersey Department Of Corrections Nj Doc

Arnold Areizaga, 50 >>>More Information
Fort Dix, NJ
Federal Correctional Institution Fci Fort Dix
release date:March 6, 2020
Aron White, 40 >>>More Information
Trenton, NJ
New Jersey Department Of Corrections Nj Doc

Arlivia Mitchell >>>More Information
Trenton, NJ
New Jersey Department Of Corrections Nj Doc

Armando Perez, 21 >>>More Information
Trenton, NJ
New Jersey Department Of Corrections Nj Doc
release date:January 25, 2026
Ariel Acevedo, 41 >>>More Information
Fort Dix, NJ
Federal Correctional Institution Fci Fort Dix
release date:January 16, 2019
Ariel Cartegena, 63 >>>More Information
Trenton, NJ
New Jersey Department Of Corrections Nj Doc
release date:November 9, 2020
Armando Picazo, 32 >>>More Information
Fort Dix, NJ
Federal Correctional Institution Fci Fort Dix
release date:February 23, 2033
Ariana Perez, 37 >>>More Information
Newark, NJ
Essex County Nj Sheriffs Jail

Armad Gillen, 38 >>>More Information
Trenton, NJ
New Jersey Department Of Corrections Nj Doc
release date:April 19, 2020
Aref M Guerra, 39 >>>More Information
Newark, NJ
Essex County Nj Sheriffs Jail

Armando Cedillo Martinez, 26 >>>More Information
Fort Dix, NJ
Federal Correctional Institution Fci Fort Dix
release date:July 9, 2025
Armando Sarmiento >>>More Information
Elizabeth, NJ
Elizabeth Detention Facility Corecivic Ice

Armetrius Williams, 31 >>>More Information
Trenton, NJ
Mercer County Nj Correction Center

Arlo Milsap >>>More Information
Kearny, NJ
Hudson County Nj Correctional Facility Ice

Armando Hernandez, 51 >>>More Information
Trenton, NJ
New Jersey Department Of Corrections Nj Doc
release date:February 24, 2021
Armando Vazquez Rosas, 32 >>>More Information
Trenton, NJ
New Jersey Department Of Corrections Nj Doc
release date:August 23, 2019
Arnold Felton,
dob:June 3, 1966 >>>More Information
New Brunswick, NJ
City Of New Brunswick Nj Police Jail

Arlette Thompson, 50 >>>More Information
Trenton, NJ
Mercer County Nj Correction Center

Armil Scott, 39 >>>More Information
Fairton, NJ
Federal Correctional Institution Fci Fairton

Ariel Acosta, 32 >>>More Information
Trenton, NJ
New Jersey Department Of Corrections Nj Doc
release date:February 28, 2021
Arce Ramon, 45 >>>More Information
Trenton, NJ
New Jersey Department Of Corrections Nj Doc
release date:September 11, 2019
Armando Hernandez, 38 >>>More Information
Trenton, NJ
New Jersey Department Of Corrections Nj Doc

Ariel Nieves, 51 >>>More Information
Elizabeth, NJ
Union County Nj Jail

Argenis Contreras, 36 >>>More Information
Kearny, NJ
Hudson County Nj Correctional Facility Ice

Ariel Rodriguez, 66 >>>More Information
Trenton, NJ
New Jersey Department Of Corrections Nj Doc

Armando Cardona, 76 >>>More Information
Fort Dix, NJ
Federal Correctional Institution Fci Fort Dix
release date:May 15, 2027
Arnold Coleman >>>More Information
Trenton, NJ
New Jersey Department Of Corrections Nj Doc

Armando Campos Perez, 60 >>>More Information
Trenton, NJ
New Jersey Department Of Corrections Nj Doc

Armore Spencer, 33 >>>More Information
Trenton, NJ
New Jersey Department Of Corrections Nj Doc

Armando Lopez, 46 >>>More Information
Trenton, NJ
New Jersey Department Of Corrections Nj Doc
release date:May 12, 2020
Arlyn Carrasco Cruz, 28 >>>More Information
Newark, NJ
Essex County Nj Sheriffs Jail

Armando Rodriguez Marino, 66 >>>More Information
Kearny, NJ
Hudson County Nj Correctional Facility Ice

Arnaldo Suarez >>>More Information
Bridgeton, NJ
Nj Doc South Woods State Prison Swcf

Ardis Allen, 48 >>>More Information
Trenton, NJ
New Jersey Department Of Corrections Nj Doc

Ariel Rosado, 39 >>>More Information
Trenton, NJ
New Jersey Department Of Corrections Nj Doc

Arius Kinney, 41 >>>More Information
Trenton, NJ
New Jersey Department Of Corrections Nj Doc

Armando Candanedo, 50 >>>More Information
Trenton, NJ
New Jersey Department Of Corrections Nj Doc

Aramis Vega, 31 >>>More Information
Trenton, NJ
New Jersey Department Of Corrections Nj Doc

Aramis J Wiggins, 28 >>>More Information
Trenton, NJ
New Jersey Department Of Corrections Nj Doc
release date:January 8, 2020
Armando Ortega Gallegos, 42 >>>More Information
Newark, NJ
Essex County Nj Sheriffs Jail

Arikwon S Dotson, 21 >>>More Information
Trenton, NJ
New Jersey Department Of Corrections Nj Doc

Aristoe Burton, 59 >>>More Information
Trenton, NJ
Mercer County Nj Correction Center

Armando Garciaramirez, 27 >>>More Information
Trenton, NJ
New Jersey Department Of Corrections Nj Doc

Armen D Morrow, 39 >>>More Information
Morristown, NJ
Morris County Nj Correctional Facility

Arlene Richardson, 45 >>>More Information
Trenton, NJ
New Jersey Department Of Corrections Nj Doc

Armand Lopez, 53 >>>More Information
Trenton, NJ
New Jersey Department Of Corrections Nj Doc

Armando Rosario >>>More Information
Camden, NJ
Camden County Nj Correctional Facility

Armado Rodriguez, 45 >>>More Information
Trenton, NJ
New Jersey Department Of Corrections Nj Doc

Armando Rivera, 22 >>>More Information
Freehold, NJ
Monmouth County Correctional Institution Ice

Archer Jerrod >>>More Information
Paterson, NJ
Passaic County Nj Jail

Ariel Medina, 39 >>>More Information
Trenton, NJ
New Jersey Department Of Corrections Nj Doc

Arlene Dukes, 51 >>>More Information
Trenton, NJ
New Jersey Department Of Corrections Nj Doc

Arlington King, 69 >>>More Information
Trenton, NJ
New Jersey Department Of Corrections Nj Doc
release date:May 14, 2022
Arnold Johnson >>>More Information
Trenton, NJ
New Jersey Department Of Corrections Nj Doc

Ardell Lloyd, 58 >>>More Information
Trenton, NJ
New Jersey Department Of Corrections Nj Doc

Armani J Cook, 27 >>>More Information
Trenton, NJ
New Jersey Department Of Corrections Nj Doc
release date:October 17, 2018
Arnaldo Louis Vargas, 40 >>>More Information
"Tom's River", NJ
Ocean County Nj Department Of Corrections

Arnaldo L Diaz, 44 >>>More Information
Trenton, NJ
New Jersey Department Of Corrections Nj Doc

Arnaldo A Medina, 34 >>>More Information
Trenton, NJ
New Jersey Department Of Corrections Nj Doc
release date:October 15, 2037
Ariel Pena, 39 >>>More Information
Fort Dix, NJ
Federal Correctional Institution Fci Fort Dix
release date:September 22, 2024
Arquis Bowens, 39 >>>More Information
Trenton, NJ
New Jersey Department Of Corrections Nj Doc
release date:December 7, 2020
Armando Lopez >>>More Information
Trenton, NJ
New Jersey Department Of Corrections Nj Doc

Armando Campos, 31 >>>More Information
Fort Dix, NJ
Federal Correctional Institution Fci Fort Dix
release date:February 12, 2024
Arnold E Mason, 46 >>>More Information
Trenton, NJ
New Jersey Department Of Corrections Nj Doc

Armando Roman, 38 >>>More Information
Trenton, NJ
New Jersey Department Of Corrections Nj Doc

Arashdeep Singth Gill, 30 >>>More Information
Trenton, NJ
New Jersey Department Of Corrections Nj Doc

Arnaldo Gomez, 41 >>>More Information
Trenton, NJ
New Jersey Department Of Corrections Nj Doc

Ardones V Livingston, 61 >>>More Information
Trenton, NJ
New Jersey Department Of Corrections Nj Doc

Ariel Rodriguez, 24 >>>More Information
Trenton, NJ
New Jersey Department Of Corrections Nj Doc
release date:February 27, 2026
Ariel Vaquez, 35 >>>More Information
Trenton, NJ
New Jersey Department Of Corrections Nj Doc

Armando Lopez, 28 >>>More Information
Bridgeton, NJ
Cumberland County Nj Jail

Ariel I Fernandez, 37 >>>More Information
Trenton, NJ
New Jersey Department Of Corrections Nj Doc
release date:June 3, 2029
Armando Gonzalez >>>More Information
Trenton, NJ
New Jersey Department Of Corrections Nj Doc

Arletha Edwards, 47 >>>More Information
Newark, NJ
Essex County Nj Sheriffs Jail

Arnold Dixon, 35 >>>More Information
Trenton, NJ
New Jersey Department Of Corrections Nj Doc

Armando Rodriguez, 43 >>>More Information
Trenton, NJ
New Jersey Department Of Corrections Nj Doc

Arnold Rosado, 32 >>>More Information
Trenton, NJ
New Jersey Department Of Corrections Nj Doc
release date:August 25, 2018
Ariel Jose Diaz, 33 >>>More Information
Camden, NJ
Camden County Nj Correctional Facility

Arielle Warren, 35 >>>More Information
Somerville, NJ
Somerset County Nj Jail

Ari Lleshi >>>More Information
Bridgeton, NJ
Cumberland County Nj Juvenile Detention

Ariel Garcia, 46 >>>More Information
Trenton, NJ
New Jersey Department Of Corrections Nj Doc

Aristides Caez >>>More Information
Bridgeton, NJ
Nj Doc South Woods State Prison Swcf

Arnisa K Hunter, 27 >>>More Information
Mays Landing, NJ
Atlantic County Nj Detention Center

Arnulfo Sanchez Hernandez, 46 >>>More Information
Fort Dix, NJ
Federal Correctional Institution Fci Fort Dix
release date:November 4, 2021
Arcolia Holton, 45 >>>More Information
Trenton, NJ
New Jersey Department Of Corrections Nj Doc

Ariel I Lora Montero, 47 >>>More Information
Trenton, NJ
New Jersey Department Of Corrections Nj Doc

Ariel Diaz, 33 >>>More Information
Trenton, NJ
New Jersey Department Of Corrections Nj Doc
release date:December 1, 2018
Armando Castro Rendon, 46 >>>More Information
Trenton, NJ
New Jersey Department Of Corrections Nj Doc
release date:November 28, 2021
Armando Ortiz, 48 >>>More Information
Trenton, NJ
New Jersey Department Of Corrections Nj Doc

Armando Hernandez, 62 >>>More Information
Somerville, NJ
Somerset County Nj Jail

Armond Holloway, 41 >>>More Information
Trenton, NJ
New Jersey Department Of Corrections Nj Doc

Aron Miranda, 49 >>>More Information
Trenton, NJ
New Jersey Department Of Corrections Nj Doc

Armando Nieves >>>More Information
Trenton, NJ
New Jersey Department Of Corrections Nj Doc

Arnold Hart >>>More Information
Trenton, NJ
New Jersey Department Of Corrections Nj Doc

Armando Ortegadiaz, 57 >>>More Information
Somerville, NJ
Somerset County Nj Jail

Argenis Romero Rosas, 20 >>>More Information
Newark, NJ
Essex County Nj Sheriffs Jail

Arnulfo Rojas Hernandez, 32 >>>More Information
Trenton, NJ
New Jersey Department Of Corrections Nj Doc

Aris D Borrero De Jesus, 34 >>>More Information
Fort Dix, NJ
Federal Correctional Institution Fci Fort Dix
release date:November 22, 2020
Aramis Colon, 31 >>>More Information
Trenton, NJ
New Jersey Department Of Corrections Nj Doc

Archie Walden, 40 >>>More Information
Trenton, NJ
New Jersey Department Of Corrections Nj Doc
release date:March 11, 2020
Arlene Francis Allen, 46 >>>More Information
Trenton, NJ
New Jersey Department Of Corrections Nj Doc

Ariel Lopez, 28 >>>More Information
Kearny, NJ
Hudson County Nj Correctional Facility Ice

Arnett Thomas, 66 >>>More Information
Trenton, NJ
New Jersey Department Of Corrections Nj Doc

Arcenio G Aborresco, 52 >>>More Information
Trenton, NJ
New Jersey Department Of Corrections Nj Doc

Aris Rodriguez, 37 >>>More Information
Trenton, NJ
New Jersey Department Of Corrections Nj Doc

Arian Heads, 40 >>>More Information
Trenton, NJ
New Jersey Department Of Corrections Nj Doc

Arnoldo Lopez, 48 >>>More Information
Trenton, NJ
New Jersey Department Of Corrections Nj Doc

Arcides Torres, 25 >>>More Information
Mays Landing, NJ
Atlantic County Nj Detention Center

Ari Lleshi >>>More Information
Bridgeton, NJ
Cumberland County Nj Jail

Arion Butler, 54 >>>More Information
Trenton, NJ
New Jersey Department Of Corrections Nj Doc

Armando Bedollagarcia, 38 >>>More Information
Trenton, NJ
New Jersey Department Of Corrections Nj Doc

Aria Garcia >>>More Information
Kearny, NJ
Hudson County Nj Correctional Facility Ice

Armanado Echevarria, 38 >>>More Information
Trenton, NJ
New Jersey Department Of Corrections Nj Doc

Araceli Vasconcellos, 45 >>>More Information
Trenton, NJ
New Jersey Department Of Corrections Nj Doc

Ariel Williamson, 27 >>>More Information
Camden, NJ
Camden County Nj Correctional Facility

Armando Vazquez, 49 >>>More Information
Trenton, NJ
New Jersey Department Of Corrections Nj Doc

Armel Dozier, 60 >>>More Information
Trenton, NJ
New Jersey Department Of Corrections Nj Doc

Archibald V Tomlinson, 34 >>>More Information
Trenton, NJ
New Jersey Department Of Corrections Nj Doc
release date:November 30, 2030
Armendo Lopez, 52 >>>More Information
Trenton, NJ
New Jersey Department Of Corrections Nj Doc

Archie B Murphy, 24 >>>More Information
Trenton, NJ
New Jersey Department Of Corrections Nj Doc

Arnold Vinson >>>More Information
Trenton, NJ
New Jersey Department Of Corrections Nj Doc

Aron Die Lopez, 33 >>>More Information
Trenton, NJ
New Jersey Department Of Corrections Nj Doc

Ariel Medina, 53 >>>More Information
Trenton, NJ
New Jersey Department Of Corrections Nj Doc

Arnaldo A Torres, 36 >>>More Information
Trenton, NJ
New Jersey Department Of Corrections Nj Doc

Ariel Mojena, 45 >>>More Information
Trenton, NJ
New Jersey Department Of Corrections Nj Doc

Armando Lopez Garcia, 28 >>>More Information
Newark, NJ
Essex County Nj Sheriffs Jail

Armando Alvarez, 55 >>>More Information
Trenton, NJ
New Jersey Department Of Corrections Nj Doc

Archie Ashley, 30 >>>More Information
Trenton, NJ
New Jersey Department Of Corrections Nj Doc
release date:June 3, 2029
Argelis A Gomez, 36 >>>More Information
Trenton, NJ
New Jersey Department Of Corrections Nj Doc

Armando Torres, 44 >>>More Information
Trenton, NJ
New Jersey Department Of Corrections Nj Doc
release date:October 11, 2019
Ariel Bellorin >>>More Information
Trenton, NJ
New Jersey Department Of Corrections Nj Doc

Arnulfo Romero, 40 >>>More Information
Trenton, NJ
New Jersey Department Of Corrections Nj Doc

Armando Vasquez, 33 >>>More Information
Trenton, NJ
New Jersey Department Of Corrections Nj Doc

Arnette Alexander, 55 >>>More Information
Trenton, NJ
New Jersey Department Of Corrections Nj Doc

Arden Cadle, 38 >>>More Information
Fort Dix, NJ
Federal Correctional Institution Fci Fort Dix
release date:November 7, 2021
Aref M Guerra, 39 >>>More Information
Trenton, NJ
New Jersey Department Of Corrections Nj Doc

Armon Blackson >>>More Information
Trenton, NJ
New Jersey Department Of Corrections Nj Doc

Arnold Suydam >>>More Information
Woodstown, NJ
Salem County Nj Correctional Facility

Ariel Serrano, 30 >>>More Information
Trenton, NJ
New Jersey Department Of Corrections Nj Doc
release date:November 10, 2018
Arnell G Yearwood, 32 >>>More Information
Trenton, NJ
New Jersey Department Of Corrections Nj Doc
release date:April 9, 2042
Armando Richar Johnston, 71 >>>More Information
Mt. Holly, NJ
Burlington County Nj Detention Center

Arami T Guerra, 48 >>>More Information
Trenton, NJ
New Jersey Department Of Corrections Nj Doc

Armando Duran, 60 >>>More Information
Trenton, NJ
New Jersey Department Of Corrections Nj Doc

Aria Garcia >>>More Information
Kearny, NJ
Kearny Nj Police Jail

Arnulfo Hernandez, 66 >>>More Information
North Brunswick Township, NJ
Middlesex County Nj Correction Center

Armando Rivera, 58 >>>More Information
Trenton, NJ
New Jersey Department Of Corrections Nj Doc

Arial Williamson, 27 >>>More Information
Woodury, NJ
Gloucester County Nj Correctional Facility

Arain Juarez Alvarez, 28 >>>More Information
Trenton, NJ
New Jersey Department Of Corrections Nj Doc
release date:August 4, 2021
Aree Toulson, 29 >>>More Information
Fort Dix, NJ
Federal Correctional Institution Fci Fort Dix
release date:December 11, 2021
Arnold Williams, 52 >>>More Information
Trenton, NJ
New Jersey Department Of Corrections Nj Doc
release date:September 29, 2018
Archie Daniels, 53 >>>More Information
Trenton, NJ
New Jersey Department Of Corrections Nj Doc

Archie Montgomery, 57 >>>More Information
Trenton, NJ
New Jersey Department Of Corrections Nj Doc

Ariel Bernard, 35 >>>More Information
Trenton, NJ
New Jersey Department Of Corrections Nj Doc

Aramis S Owens, 25 >>>More Information
Trenton, NJ
New Jersey Department Of Corrections Nj Doc
release date:December 21, 2019
Aristoe Burton, 59 >>>More Information
Elizabeth, NJ
Union County Nj Jail

Armando Guzmanmartinez, 26 >>>More Information
Trenton, NJ
New Jersey Department Of Corrections Nj Doc

Ar Rasheed Bey, 75 >>>More Information
Trenton, NJ
New Jersey Department Of Corrections Nj Doc

Arley Mina Escobar, 32 >>>More Information
Fort Dix, NJ
Federal Correctional Institution Fci Fort Dix
release date:September 14, 2025
Armando Arellano Rivera, 44 >>>More Information
Fort Dix, NJ
Federal Correctional Institution Fci Fort Dix
release date:November 8, 2023
Aramis Gutierrez, 44 >>>More Information
Trenton, NJ
New Jersey Department Of Corrections Nj Doc

Arnold Dermer, 71 >>>More Information
Trenton, NJ
New Jersey Department Of Corrections Nj Doc

Armando York, 24 >>>More Information
Kearny, NJ
Hudson County Nj Correctional Facility Ice

Arnel J Wiley, 34 >>>More Information
Trenton, NJ
New Jersey Department Of Corrections Nj Doc

Arnaldo Roman, 50 >>>More Information
Trenton, NJ
New Jersey Department Of Corrections Nj Doc

Armando Vargas, 61 >>>More Information
Trenton, NJ
New Jersey Department Of Corrections Nj Doc

Arelis Gonzalez >>>More Information
Woodstown, NJ
Salem County Nj Correctional Facility

Armando Perez, 31 >>>More Information
Trenton, NJ
New Jersey Department Of Corrections Nj Doc
release date:December 15, 2029
Armando P Contreraslopez, 32 >>>More Information
Trenton, NJ
New Jersey Department Of Corrections Nj Doc

Armando Ramirez Garcia, 38 >>>More Information
Trenton, NJ
New Jersey Department Of Corrections Nj Doc

Arnoldo C Balcarcel, 45 >>>More Information
Trenton, NJ
New Jersey Department Of Corrections Nj Doc
release date:November 3, 2019
Arnold R Smith, 52 >>>More Information
Trenton, NJ
New Jersey Department Of Corrections Nj Doc

Arnold C Bonds, 48 >>>More Information
Freehold, NJ
Monmouth County Correctional Institution Ice

Armando Cortescaselin, 43 >>>More Information
Trenton, NJ
New Jersey Department Of Corrections Nj Doc

Arnold Ramos, 45 >>>More Information
Trenton, NJ
New Jersey Department Of Corrections Nj Doc

Nationwide Criminal Records Search
takes 25-60 seconds
Inmate Telephone System Information
For more information, please see the GTL Web site at http://www.gtl.net/
Rate for inmate calls is $0.04384 per minute.
All calls are subject to recording and/or monitoring, except for legal, AIDS hotline and Ombudsman calls.
Inmates have an approved calling list of 10 telephone numbers, excluding any legal telephone numbers.
For security reasons, calls to cellular, business or non-traditional telephone service numbers are not permitted.
State of New Jersey
Department of Corrections
Whittlesey Road
PO Box 863
Trenton, NJ 08625
Mercer County
Phone (609) 292-4036
NJDOC Main Facilities
Adult Diagnostic and Treatment Center
Albert C. Wagner Youth Correctional Facility
Bayside State Prison
Central Reception and Assignment Facility
East Jersey State Prison
Edna Mahan Correctional Facility for Women
Garden State Youth Correction
Mid-State Correctional Facility
Mountainview Youth Correctional Facility
New Jersey State Prison
Northern State Prison
South Woods State Prison
Southern State Correctional Facility
Inmate search state NJ