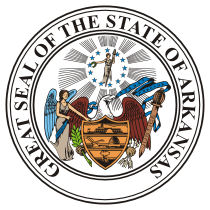 Arkansas' cities, AR Jail Inmate Search
Find Federal Jail Inmate Reports on every Jail Inmate located in Arkansas cities, AR! Instant availability of complete information regarding any jail inmate in Arkansas cities.
About Arkansas cities, Arkansas (AR) Jail Inmates:
The Arkansas Jail Inmates search engine collects millions of Jail inmate records to save you days of searching. Find the Jail inmate records available in Arkansas county and city courthouses with the quick search. With so many jail inmate records available for you to browse, you're certain to find what you are looking for. Arkansas Jail Inmates is the quickest and simplest way to find the jail inmate records you want.
Search Records By Name

How do you search out why someone is in Jail or Prison?
You can contact the Clerk of the Court to get the transcripts of the case and the sentencing where they were adjudicated or USE SEARCH FORM below

Arkansas Department of Corrections' mailing address:
PO Box 8707
Pine Bluff, AR 71611-8707
Arkansas County Jails
To
locate inmates
currently being held in county facilities, please use the links below.  Some of the county sites have inmate search features available online; others you will have to contact directly to obtain incarceration information.