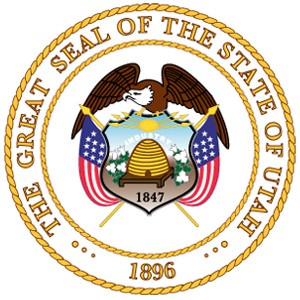 Utah Jail Inmate Search
Locate Federal Jail Inmate Reports on every Jail Inmate located in Utah. Instant access to complete information on any jail inmate throughout Utah
Utah Jail inmate license records and lots of other vital records.

How do you search out why someone is in Jail or Prison?
You can contact the Clerk of the Court to get the transcripts of the case and the sentencing where they were adjudicated or USE SEARCH FORM below

Utah Prisons Inmate List

Inmate Name, Age
Address
Prison
Photo
Areva Evans,
dob:June 13, 1974 >>>More Information
Vernal, UT
Uintah County Ut Jail

Antonio Guzman, 46 >>>More Information
Draper, UT
Utah Department Of Corrections Ut Doc

Arianna Marie Golden, 31 >>>More Information
Odgen, UT
Weber County Ut Correctional Facility Ice

August Brooke Johnson, 36 >>>More Information
Salt Lake City, UT
Salt Lake County Ut Metropolitan Jail

Augustus W Johnson, 25 >>>More Information
Draper, UT
Utah Department Of Corrections Ut Doc

Ashley Alicia Soto, 27 >>>More Information
Spanish Fork, UT
Utah County Jail Facility Ice

Armando Miguel Nunez, 25 >>>More Information
Brigham City, UT
Box Elder County Ut Jail

Austin Craig Conrad, 19 >>>More Information
Draper, UT
Utah Department Of Corrections Ut Doc

Antone Roger Clark, 39 >>>More Information
Odgen, UT
Weber County Ut Correctional Facility Ice

Armando Miguel Nunez, 43 >>>More Information
Odgen, UT
Weber County Ut Correctional Facility Ice

Antonio Vargas, 35 >>>More Information
Brigham City, UT
Box Elder County Ut Jail

Antonio Raymond Duran, 31 >>>More Information
Salt Lake City, UT
Salt Lake County Ut Metropolitan Jail

Ashley Marie Stewart, 24 >>>More Information
Odgen, UT
Weber County Ut Correctional Facility Ice

Austin David Randall, 32 >>>More Information
Draper, UT
Utah Department Of Corrections Ut Doc

Austin Garydavis Frazier, 25 >>>More Information
Draper, UT
Utah Department Of Corrections Ut Doc

Arthur Anthony Gonzales, 58 >>>More Information
Odgen, UT
Weber County Ut Correctional Facility Ice

Arturo Olivia Sifuentes >>>More Information
Hurricane, UT
Washington County Ut Purgatory Correctional Facility

Aurelio Trejo Chavez, 51 >>>More Information
Draper, UT
Utah Department Of Corrections Ut Doc

Austin Gonzalez, 21 >>>More Information
Draper, UT
Utah Department Of Corrections Ut Doc

Antonio Hernandezcontreras, 32 >>>More Information
Draper, UT
Utah Department Of Corrections Ut Doc

Ariel Cruz, 25 >>>More Information
Logan, UT
Cache County Ut Jail

Ashlie Danielle Smith, 32 >>>More Information
Tooele, UT
Tooele City Ut Police Jail

Austin Wayne Clayton, 31 >>>More Information
Nephi, UT
Juab County Ut Jail

Anthony Armond Liebhardt,
dob:June 23, 1938 >>>More Information
Draper, UT
Ut Doc Utah State Prison Oquirrh Facility

Austin John Giles, 32 >>>More Information
Draper, UT
Utah Department Of Corrections Ut Doc

Arzelia Shantil Kent, 28 >>>More Information
Draper, UT
Utah Department Of Corrections Ut Doc

Austin Daniel Parkin, 28 >>>More Information
Draper, UT
Utah Department Of Corrections Ut Doc

Armando Tobias Lopez, 23 >>>More Information
Salt Lake City, UT
Salt Lake County Ut Metropolitan Jail

Austin Michael Phillips, 26 >>>More Information
Salt Lake City, UT
Salt Lake County Ut Metropolitan Jail

Audie Max Barnes, 41 >>>More Information
Draper, UT
Utah Department Of Corrections Ut Doc

April Mickelsen >>>More Information
Richfield, UT
Central Utah Youth Center

Arturo Maldonado, 53 >>>More Information
Draper, UT
Utah Department Of Corrections Ut Doc

Ashton Lee Christian, 34 >>>More Information
Draper, UT
Utah Department Of Corrections Ut Doc

Asia Rene Montoya, 22 >>>More Information
Odgen, UT
Weber County Ut Correctional Facility Ice

Antonio Ruiz Morales, 21 >>>More Information
Logan, UT
Cache County Ut Jail

Antonio Menchaca Alvarado, 22 >>>More Information
Draper, UT
Utah Department Of Corrections Ut Doc

Armando Samaniego >>>More Information
Odgen, UT
Weber County Ut Correctional Facility Ice

Arthur Randall Lee, 33 >>>More Information
Draper, UT
Utah Department Of Corrections Ut Doc

Ashley Dawn Robertson, 34 >>>More Information
Spanish Fork, UT
Utah County Jail Facility Ice

April Michelle Tucker, 50 >>>More Information
Odgen, UT
Weber County Ut Correctional Facility Ice

Armando Antonio Gonzalez, 26 >>>More Information
Draper, UT
Utah Department Of Corrections Ut Doc

Audie David Archuleta,
dob:April 2, 1969 >>>More Information
Draper, UT
Ut Doc Utah State Prison Oquirrh Facility

Antonio Davis, 22 >>>More Information
Draper, UT
Utah Department Of Corrections Ut Doc

Atiba Randall Jacobs, 22 >>>More Information
Draper, UT
Utah Department Of Corrections Ut Doc

Antonio Jay Joseph, 32 >>>More Information
Draper, UT
Utah Department Of Corrections Ut Doc

Apolinar Garcia Carrillo, 42 >>>More Information
Draper, UT
Utah Department Of Corrections Ut Doc

Arturo Medrano Lopez, 42 >>>More Information
Draper, UT
Utah Department Of Corrections Ut Doc

Astacia Felice Carter, 25 >>>More Information
Salt Lake City, UT
Salt Lake County Ut Metropolitan Jail

Artreyo James Peck, 25 >>>More Information
Salt Lake City, UT
Salt Lake County Ut Metropolitan Jail

Arvil Sparks, 49 >>>More Information
Draper, UT
Utah Department Of Corrections Ut Doc

Antonio Justin Rosa, 20 >>>More Information
Draper, UT
Utah Department Of Corrections Ut Doc

Atahualpa Rodriguiz Gonzalez, 34 >>>More Information
Draper, UT
Utah Department Of Corrections Ut Doc

Arturo Alvarez, 21 >>>More Information
Salt Lake City, UT
Salt Lake County Ut Metropolitan Jail

Athena Reign Burtchin, 22 >>>More Information
Draper, UT
Utah Department Of Corrections Ut Doc

April Dawn Carter, 28 >>>More Information
Tooele, UT
Tooele City Ut Police Jail

Averill Thomas, 28 >>>More Information
Draper, UT
Utah Department Of Corrections Ut Doc

Arthur Dalton Howery, 55 >>>More Information
Draper, UT
Utah Department Of Corrections Ut Doc

April Chavezrosas, 22 >>>More Information
Draper, UT
Utah Department Of Corrections Ut Doc

Ashley Tortenson >>>More Information
Salt Lake City, UT
Salt Lake County Ut Metropolitan Jail

Austin Kraig Harper, 28 >>>More Information
Odgen, UT
Weber County Ut Correctional Facility Ice

Antonio Ben Gonzales, 26 >>>More Information
Draper, UT
Utah Department Of Corrections Ut Doc

Arianna Williams, 28 >>>More Information
Odgen, UT
Weber County Ut Correctional Facility Ice

Ariel Lacynda Carter, 21 >>>More Information
Hurricane, UT
Washington County Ut Purgatory Correctional Facility

Ashley Ann Warenski, 32 >>>More Information
Draper, UT
Utah Department Of Corrections Ut Doc

Arthur Jones, 56 >>>More Information
Draper, UT
Utah Department Of Corrections Ut Doc

Ashlie Shawndell Hansen, 24 >>>More Information
Draper, UT
Utah Department Of Corrections Ut Doc

Arturo Garcia, 33 >>>More Information
Spanish Fork, UT
Utah County Jail Facility Ice

Antonio Roman Salazar >>>More Information
Farmington, UT
Davis County Ut Jail

Antonio Molina Jimenez, 25 >>>More Information
Salt Lake City, UT
Salt Lake County Ut Metropolitan Jail

Antonio Diazvargas, 47 >>>More Information
Draper, UT
Utah Department Of Corrections Ut Doc

Arnold Clements, 30 >>>More Information
Spanish Fork, UT
Utah County Jail Facility Ice

Austin Leon Christensen, 23 >>>More Information
Draper, UT
Utah Department Of Corrections Ut Doc

Arthur Scott Halladay, 32 >>>More Information
Price, UT
Carbon County Ut Jail

Arden Neil Beard,
dob:July 17, 1949 >>>More Information
Draper, UT
Ut Doc Utah State Prison Wasatch Facility

Aristides Vides Morales, 84 >>>More Information
Spanish Fork, UT
Utah County Jail Facility Ice

Armando Estrada, 26 >>>More Information
Draper, UT
Utah Department Of Corrections Ut Doc

Ashton Lynn Henderson, 32 >>>More Information
Draper, UT
Utah Department Of Corrections Ut Doc

Ariel Melinda Hampton, 32 >>>More Information
Draper, UT
Utah Department Of Corrections Ut Doc

Arthur William Robinson, 44 >>>More Information
Draper, UT
Utah Department Of Corrections Ut Doc

Austin K Trujillo, 27 >>>More Information
Draper, UT
Utah Department Of Corrections Ut Doc

Antonio Samuel Salas, 33 >>>More Information
Odgen, UT
Weber County Ut Correctional Facility Ice

Arnold Rantala >>>More Information
Draper, UT
Ut Doc Utah State Prison Wasatch Facility

Ariel Lee Reyes, 26 >>>More Information
Tooele, UT
Tooele City Ut Police Jail

Autumn Renae Robertson, 26 >>>More Information
Draper, UT
Utah Department Of Corrections Ut Doc

Areva Evans >>>More Information
Vernal, UT
Uintah County Ut Jail

Augustina Eugenia Hinton, 36 >>>More Information
Draper, UT
Utah Department Of Corrections Ut Doc

Avelino Tenangueno Pacheco, 51 >>>More Information
Heber City, UT
Wasatch County Ut Jail

Antshawn John Lewis, 20 >>>More Information
Draper, UT
Utah Department Of Corrections Ut Doc

Ashley Nichole Russon, 26 >>>More Information
Spanish Fork, UT
Utah County Jail Facility Ice

Arthur Anthony Gonzales, 57 >>>More Information
Draper, UT
Utah Department Of Corrections Ut Doc

Arvin Louis Rich, 63 >>>More Information
Draper, UT
Utah Department Of Corrections Ut Doc

Antonio Raymond Valdez, 64 >>>More Information
Draper, UT
Utah Department Of Corrections Ut Doc

Antoinette Marie Taylor, 42 >>>More Information
Draper, UT
Utah Department Of Corrections Ut Doc

Ariel Delgado, 32 >>>More Information
Draper, UT
Utah Department Of Corrections Ut Doc

Antonio Castro, 69 >>>More Information
Draper, UT
Utah Department Of Corrections Ut Doc

Antwan Nguyen, 25 >>>More Information
Draper, UT
Utah Department Of Corrections Ut Doc

Arthur Ben Sandoval, 57 >>>More Information
Draper, UT
Utah Department Of Corrections Ut Doc

Ashley A Erickson, 37 >>>More Information
Draper, UT
Utah Department Of Corrections Ut Doc

Austin Shelton >>>More Information
Vernal, UT
Uintah County Ut Jail

Ashlee Dawn Welch, 31 >>>More Information
Draper, UT
Utah Department Of Corrections Ut Doc

Nationwide Criminal Records Search
takes 25-60 seconds
Utah County Arrested Person Search
Address:
14425 Bitterbrush Lane
Draper, Utah 84020
Phone: 801-576-7000
Victim Services Unit
The Victim Services Unit provides information, assistance and support to crime victims whose perpetrators are in the custody of the Utah Department of Corrections. Services are provided with respect, compassion and confidentiality. Educational information is provided upon request to allied agencies, community-based groups, or any other entity with a specific interest in the justice system.
For more information about services available, contact:
Doug Fawson
Utah Department of Corrections
14717 S. Minuteman Drive
Draper, UT 84020
801-545-5658
dfawson@utah.gov