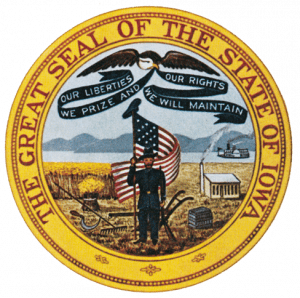 Iowa Jail Inmate Search
Find Federal Jail Inmate Reports on every Jail Inmate located in Iowa. Direct availability of complete records about any jail inmate throughout Iowa.
Database is comprised of an array of prison inmate records recovered from county courthouses across Iowa. For any inmate in Iowa, we got the information you need. Archive dedicated to putting all the best Iowa prison records in one place.  Prisons and Jails in Iowa

How do you search out why someone is in Jail or Prison?
You can contact the Clerk of the Court to get the transcripts of the case and the sentencing where they were adjudicated or USE SEARCH FORM below

Iowa Prisons Inmate List

Inmate Name, Age
Address
Prison
Photo
April Nicole Post, 30 >>>More Information
Davenport, IA
Scott County Ia Jail

Antonio Ray Moore, 31 >>>More Information
Des Moines, IA
Iowa Department Of Corrections Ia Doc

Ariel Danielle Moore, 21 >>>More Information
Des Moines, IA
Iowa Department Of Corrections Ia Doc

Austin Zachery Ruiz, 22 >>>More Information
Davenport, IA
Scott County Ia Jail

Antwone Marvel Porter, 33 >>>More Information
Davenport, IA
Scott County Ia Jail

Austin Lydell Davis, 27 >>>More Information
Des Moines, IA
Iowa Department Of Corrections Ia Doc

Antonio Eugene Perkins, 26 >>>More Information
Davenport, IA
Scott County Ia Jail

Ashton Demond Stokes, 41 >>>More Information
Davenport, IA
Scott County Ia Jail

Arvind Manubhai Patel, 47 >>>More Information
Des Moines, IA
Iowa Department Of Corrections Ia Doc

Antwoine Cortez Johnson, 25 >>>More Information
Des Moines, IA
Iowa Department Of Corrections Ia Doc

Aron Michael Moss, 37 >>>More Information
Des Moines, IA
Iowa Department Of Corrections Ia Doc

Arthur James Griffin, 57 >>>More Information
Council Bluffs, IA
Pottawattamie County Ia Jail

Austin Matthew Potterfield, 20 >>>More Information
Winterset, IA
Madison County Ia Jail

Avery John Huber, 21 >>>More Information
Cedar Rapids, IA
Linn County Ia Correctional Center

Arturo Adan Urizar Lopez, 24 >>>More Information
Montrose, IA
Lee County Ia Jail

Austin Joseph Cook Brown, 20 >>>More Information
Des Moines, IA
Iowa Department Of Corrections Ia Doc

Austin Eugene Cole, 20 >>>More Information
Winterset, IA
Madison County Ia Jail

Antoine Ray Jenkins, 41 >>>More Information
Webster City, IA
Hamilton County Ia Jail

Antonio Raymone Harris, 28 >>>More Information
Waterloo, IA
Black Hawk County Jail

Avery W Adams, 26 >>>More Information
Des Moines, IA
Iowa Department Of Corrections Ia Doc

Austin Xavier Nichols, 22 >>>More Information
Des Moines, IA
Iowa Department Of Corrections Ia Doc

Antonio Hernandez, 33 >>>More Information
Des Moines, IA
Iowa Department Of Corrections Ia Doc

Ashley Marie Smith, 28 >>>More Information
Des Moines, IA
Iowa Department Of Corrections Ia Doc

Antoine Don Gay, 44 >>>More Information
Rock Rapids, IA
Lyon County Ia Jail

Artis Wash >>>More Information
Newton, IA
Ia Doc Newton Correctional Facility

Audrey Elaine Bailey, 35 >>>More Information
Newton, IA
Jasper County Ia Jail

Austin Michael Goodman, 22 >>>More Information
Des Moines, IA
Iowa Department Of Corrections Ia Doc

Antonio Lamonte Sampson, 36 >>>More Information
Davenport, IA
Scott County Ia Jail

Arturo Adan Urizar Lopez, 24 >>>More Information
Mt. Pleasant, IA
Henry County Ia Jail

Antoine Terrell Williams, 37 >>>More Information
Des Moines, IA
Iowa Department Of Corrections Ia Doc

Ashley Nicole Parker, 26 >>>More Information
Des Moines, IA
Iowa Department Of Corrections Ia Doc

Austin Douglas Harvey, 27 >>>More Information
Des Moines, IA
Iowa Department Of Corrections Ia Doc

Artquon Laron Kirksey, 19 >>>More Information
Washington, IA
Washington County Ia Jail

Ashley Danielle Molina, 21 >>>More Information
Des Moines, IA
Iowa Department Of Corrections Ia Doc

Armando Adame,
dob:March 15, 1991 >>>More Information
Cedar Rapids, IA
Linn County Ia Correctional Center

Asia Denise Taylor, 21 >>>More Information
Des Moines, IA
Iowa Department Of Corrections Ia Doc

Austin Gilbert Christian, 24 >>>More Information
Des Moines, IA
Iowa Department Of Corrections Ia Doc

April Gomez, 31 >>>More Information
Des Moines, IA
Iowa Department Of Corrections Ia Doc

Antonio Valentino King, 26 >>>More Information
Des Moines, IA
Iowa Department Of Corrections Ia Doc

Ashley Nicole Duncan, 23 >>>More Information
Des Moines, IA
Iowa Department Of Corrections Ia Doc

Austin Thomas Hughes, 30 >>>More Information
Des Moines, IA
Iowa Department Of Corrections Ia Doc

Ashley Rae Glass, 33 >>>More Information
Des Moines, IA
Iowa Department Of Corrections Ia Doc

Antonio Steele, 48 >>>More Information
Iowa City, IA
Johnson County Ia Jail

Aundrey Frequal Jr Roberts >>>More Information
Waterloo, IA
Black Hawk County Jail

Arminio G Sanchez, 66 >>>More Information
Des Moines, IA
Iowa Department Of Corrections Ia Doc

Ashanti Elijahoun Knox, 22 >>>More Information
Des Moines, IA
Iowa Department Of Corrections Ia Doc

Aurora Lorena Ramos, 23 >>>More Information
Des Moines, IA
Iowa Department Of Corrections Ia Doc

Austin Arnold Christian, 22 >>>More Information
Des Moines, IA
Iowa Department Of Corrections Ia Doc

Avery Kane Williams Tyerman, 20 >>>More Information
Des Moines, IA
Iowa Department Of Corrections Ia Doc

Antonio Lopez Lara, 26 >>>More Information
Des Moines, IA
Iowa Department Of Corrections Ia Doc

Ashley Jo Starkey, 23 >>>More Information
Des Moines, IA
Polk County Ia Jail New

Ashley Dawn Salazar, 29 >>>More Information
Des Moines, IA
Iowa Department Of Corrections Ia Doc

Austin Michael Peterson, 24 >>>More Information
Manchester, IA
Delaware County Ia Jail

Avis Marie Blair, 61 >>>More Information
Des Moines, IA
Iowa Department Of Corrections Ia Doc

Ashley Marie Baker, 28 >>>More Information
Cedar Rapids, IA
Linn County Ia Correctional Center

Austin Earl Thompson, 26 >>>More Information
Des Moines, IA
Iowa Department Of Corrections Ia Doc

Anzie Terrell Bester, 37 >>>More Information
Des Moines, IA
Polk County Ia Jail New

Aundaris Desean Reed, 22 >>>More Information
Des Moines, IA
Iowa Department Of Corrections Ia Doc

Austin Alfonso Coleman, 23 >>>More Information
Des Moines, IA
Iowa Department Of Corrections Ia Doc

Antione Sean Thomas, 45 >>>More Information
Des Moines, IA
Iowa Department Of Corrections Ia Doc

Austin Lynn Lange, 25 >>>More Information
Burlington, IA
Des Moines County Correctional Center

Austin Lee Spencer, 25 >>>More Information
Des Moines, IA
Iowa Department Of Corrections Ia Doc

Antonio Michal Reed, 26 >>>More Information
Des Moines, IA
Iowa Department Of Corrections Ia Doc

Austin Robert Green, 28 >>>More Information
Des Moines, IA
Iowa Department Of Corrections Ia Doc

April Jo Shannon, 29 >>>More Information
Dubuque, IA
Dubuque County Jail

Austin Michael Wilder, 26 >>>More Information
Des Moines, IA
Polk County Ia Jail New

Antoine Maurice Floyd, 40 >>>More Information
Des Moines, IA
Iowa Department Of Corrections Ia Doc

Armando Iii Adame, 27 >>>More Information
Waterloo, IA
Black Hawk County Jail

Ashley Amanda Ann Green, 28 >>>More Information
Des Moines, IA
Polk County Ia Jail New

Antonio Dominik Watson, 25 >>>More Information
Des Moines, IA
Iowa Department Of Corrections Ia Doc

Antonio Milons >>>More Information
Mt. Pleasant, IA
Ia Doc Mt Pleasant Correctional Facility Mpcf

Asada Shakur Moore, 33 >>>More Information
Des Moines, IA
Polk County Ia Jail New

Antonio Larry Garrett, 27 >>>More Information
Des Moines, IA
Iowa Department Of Corrections Ia Doc

Austin Ryan Decker, 21 >>>More Information
Des Moines, IA
Iowa Department Of Corrections Ia Doc

Austin Khai Alexander Mcknight, 25 >>>More Information
Des Moines, IA
Iowa Department Of Corrections Ia Doc

Ashleigh Marie Anderson, 24 >>>More Information
Des Moines, IA
Iowa Department Of Corrections Ia Doc

Ashley Jo Chase, 34 >>>More Information
Des Moines, IA
Iowa Department Of Corrections Ia Doc

Antwuan Demon Williams, 32 >>>More Information
Des Moines, IA
Iowa Department Of Corrections Ia Doc

Austin Grant Franklin, 19 >>>More Information
Des Moines, IA
Iowa Department Of Corrections Ia Doc

Ashlee Noel Boothby, 30 >>>More Information
Spencer, IA
Clay County Ia Jail

Arthur Artez Scott, 35 >>>More Information
Des Moines, IA
Iowa Department Of Corrections Ia Doc

Ashley Jo Sullivan, 29 >>>More Information
Des Moines, IA
Iowa Department Of Corrections Ia Doc

Antonio Earl Satcher, 42 >>>More Information
Waterloo, IA
Black Hawk County Jail

Armonte Monroe Hart, 18 >>>More Information
Des Moines, IA
Polk County Ia Jail New

Ashlee Marie Craig, 20 >>>More Information
Waterloo, IA
Black Hawk County Jail

Ashley Marie Meadows, 29 >>>More Information
Des Moines, IA
Iowa Department Of Corrections Ia Doc

Ashley Alexis Sullivan, 33 >>>More Information
Des Moines, IA
Iowa Department Of Corrections Ia Doc

Ashley Marie Watkins, 35 >>>More Information
Nevada, IA
Story County Jail

Antwan Maurice Johnson, 33 >>>More Information
Iowa City, IA
Johnson County Ia Jail

Aron William Carr, 21 >>>More Information
Des Moines, IA
Iowa Department Of Corrections Ia Doc

Austin William Coles, 21 >>>More Information
Des Moines, IA
Polk County Ia Jail New

Arthur James Rutledge, 38 >>>More Information
Des Moines, IA
Iowa Department Of Corrections Ia Doc

Arturo Joel Silvas, 23 >>>More Information
Des Moines, IA
Iowa Department Of Corrections Ia Doc

Ariante Ladon Williams, 21 >>>More Information
Des Moines, IA
Iowa Department Of Corrections Ia Doc

Ashley Rae Elizabeth Jackson, 30 >>>More Information
Des Moines, IA
Iowa Department Of Corrections Ia Doc

Antoine Tyree Williams, 37 >>>More Information
Des Moines, IA
Iowa Department Of Corrections Ia Doc

Armando Nmn Santos, 26 >>>More Information
Des Moines, IA
Iowa Department Of Corrections Ia Doc

Austin Taylor Holtan, 22 >>>More Information
Cedar Rapids, IA
Linn County Ia Correctional Center

Arnoldo Moises Herrera, 24 >>>More Information
Davenport, IA
Scott County Ia Jail

Nationwide Criminal Records Search
takes 25-60 seconds
Offenders under our supervision participate in rehabilitative programming, including basic education, mental health and substance abuse treatment, life skills, victim empathy, and work experiences. Beginning with their first day in prison to their last day of community supervision, our reentry planning and coordination is designed to assist offenders successful reentry into society and to reduce the likelihood of future victims.
We hold offenders accountable by requiring them to repair the harm they have caused through restorative justice initiatives, including performing community service, paying victim restitution, family support, and correctional supervision costs. In advancing this mission, the Department of Corrections is committed to employing nationally recognized best practices to ensure that public funds entrusted to the Department produce the best results for all Iowans.
The Iowa Department of Corrections protects the public, employees and offenders in several ways. We work to ensure that offenders in our custody  ranging from community supervision to electronic monitoring to incarceration  do not endanger the safety and security of others.